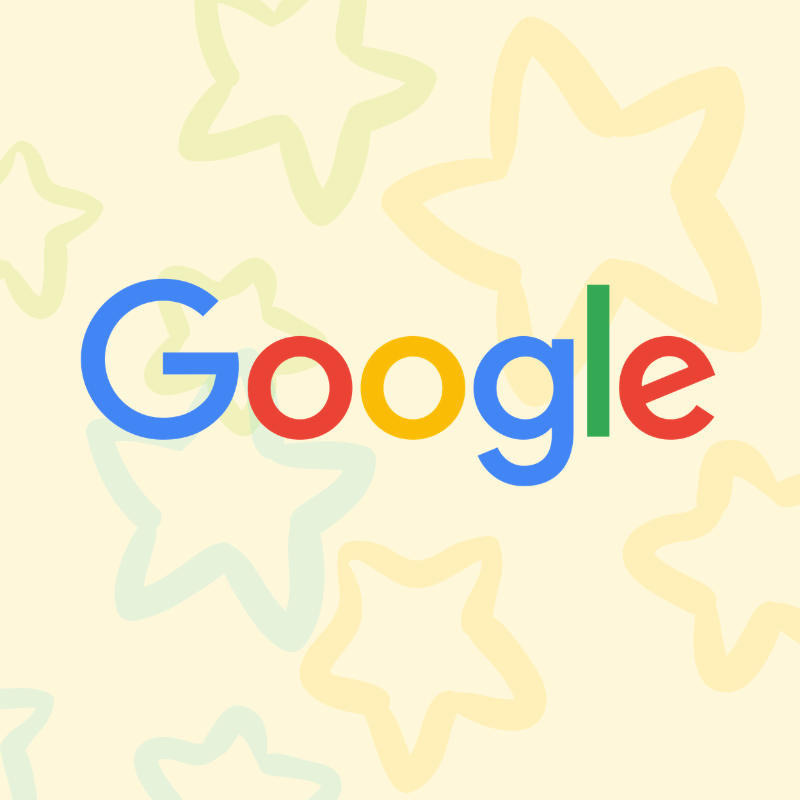 You need more reviews for your local business. That's not anything new. I tell local SMBs all the time, it's the cheapest way to grow your business. Think about it this way:
Average SEO campaign = $1000+/month
Average Google Ads campaign = $10-30/day ($300-$1K+/month) + mgmt fees
Direct Mail Campaign = $500-$1K+
Getting more reviews = Free-$300/month ((Most of the review tools range from around $50 bucks to $300. There are many good options for under $100/mo like ours! :))
I get that reviews aren't a direct way to get customers like Google ads. But the thing with reviews is they live forever. So even getting 1-2 reviews a month could get you many customers throughout the year.
2 reviews a month X 12 = 24 reviews
24 different recommendations for your business! Think about the power that holds.
The nice thing with a Google review link is that it automatically opens up the review box. NICE! The bad news is that someone needs to have a Google account to leave a review. Gmail and G Suite are super popular so many of your customers will probably have a logon. For ReviewRail, we use G Suite.
I'll go over how to:
1. Finding Your Place ID in Google
2. Using Your Place ID to Create Your Link
3. Shortening your link
BONUS: Using Your Link To Get More Reviews (Free & Paid Strategy)
Let's jump into it.
Finding Your Place ID in Google
Google has a nifty tool to help you find your place ID. We are going to search for your business, find your Place ID and then save it somewhere. Follow these steps below:
1. Visit https://support.google.com/business/answer/7035772#place_id.
2. Start entering your business name. You'll start to see it populate.
3. Select your business name from the drop down.
4. Copy the place ID. It's a bit funky looking but it's important to grab the whole thing. Should look like this:
ChIJq_Wh0J-rxokR5E9d9wRw4Ww
Save this place ID somewhere as we'll be using it.
Using Your Place ID to Create Your Link
Now take your place ID and paste it at the end of the link below from Google.
https://search.google.com/local/writereview?placeid=PASTEHERE
Our example would be:
https://search.google.com/local/writereview?placeid=ChIJq_Wh0J-rxokR5E9d9wRw4Ww
And if you click on the link above, it takes you to that local businesses page and automatically opens up the review box. BAM!
(That's a great local roofer in the PA area that we know.)
Shortening Your Link
Let's be honest, the link is long and ugly. I recently wrote a post on how you can get more recommendations on Facebook and go over how to shorten your FB recommendation link. It's the same process. Follow the steps below:
1. Visit https://bitly.com/.
2. Pop your long link into their search box (you don't even have to sign up!).
3. It will look something like this https://bit.ly/2VuCKvG. You can even just use bit.ly/2VuCKvG and if you sign up for an account, you can customize the ending.
Using Your Link To Get More Reviews
There are 2 ways to get more reviews. You can get them for free or use a review platform (like ReviewRail) to automate the process. Let's go over each option.
Free Way To Get More Google Reviews
It's not hard to get reviews but it's also not easy! 🙂 Yes I know a silly statement but really all you need to do is ask your customers. The hard part is that not all will leave you a review and you need to be consistent. We typically see around 10-30% of a conversion rate. So if you ask 100 customers for reviews, you can expect to get about 10-30 reviews. Here are some rules to follow:
– Don't ask your customers all at once. It's against Google's TOS to ask customers in bulk. A good rule to follow is to ask about 25% of your monthly customers a week. Or if you don't have many customers, you can break that out to 50/50 two times a month. Our platform staggers out the requests so we are not contacting them all at one time.
– Ask them shortly after they have that aha! moment with your business. This could be after they finish a meal at your restaurant, or if you're a chiro, after they finished X amount of sessions.
– Be consistent! You want to stick with a plan and ask them each week/month. It's not going to happen overnight.
With your Google review link, send an email to your customers. Use this as a template:
Subject line: Hey NAME quick favor…
Hey NAME, hope you're having a great week! I have a quick favor to ask. I was wondering if you could leave us a Google review. The link is below:
Google link
And if you aren't happy for any reason, reply back or call me directly at 555-555-5555.
Thanks!
YOUR NAME
This email is simple and to the point. It also gives them an option if they aren't happy to respond back or call you directly. Plus it's personal! Doesn't sound canned.
Let's discuss some paid ways to get more Google reviews.
Paid Way To Get More Google Reviews
When we first rolled out our review platform there weren't many competitors. Fast forward to 2019 and now there are probably over 100 different platforms out there. So you have options which is great.
Review generation software like ReviewRail helps you automate the process. Most platforms follow the same process I outline above:
– We contact your customer by email (SMS coming soon!).
– We optimize your Google link so the review box automatically pops up.
– And the kicker is, we follow up with your customers if they don't respond.
And the followup is where the magic happens. Let's face it, most people aren't going to give you a Google review the first time around. People have a lot going these days (probably too much!). So leaving your business a review isn't a top priority. So it's best to "poke" them a few times to kindly remind them to leave you one.
I hear it all the time. A ReviewRail user will email me and say "I'm not getting reviews." I then jump into their account and see they only uploaded customers yesterday! I tell them "let our system do its job and let the follow ups happen."
The reviews happen in the follow ups. Even with the free strategy I outlined above you can add a few follow ups to your original email. It would be more work but would be effective.
Most of the review platforms out there are around $50-$300/month. $100+/month is usually on the higher side. We are priced lower and are soon raising our pricing since we'll be rolling out a new and updated platform. With the new version we will be in that $50/mo range.
No matter what the strategy is, consistently ask for reviews. Whether it's paid or free, getting more Google reviews will help bring in revenue for your business.
Comment below if you have questions!