Facebook is now using recommendations instead of reviews for business pages. Instead of a 1 to 5 scale it's now a basic Yes/No type rating style. A user can also include tags and photos with their new recommendations.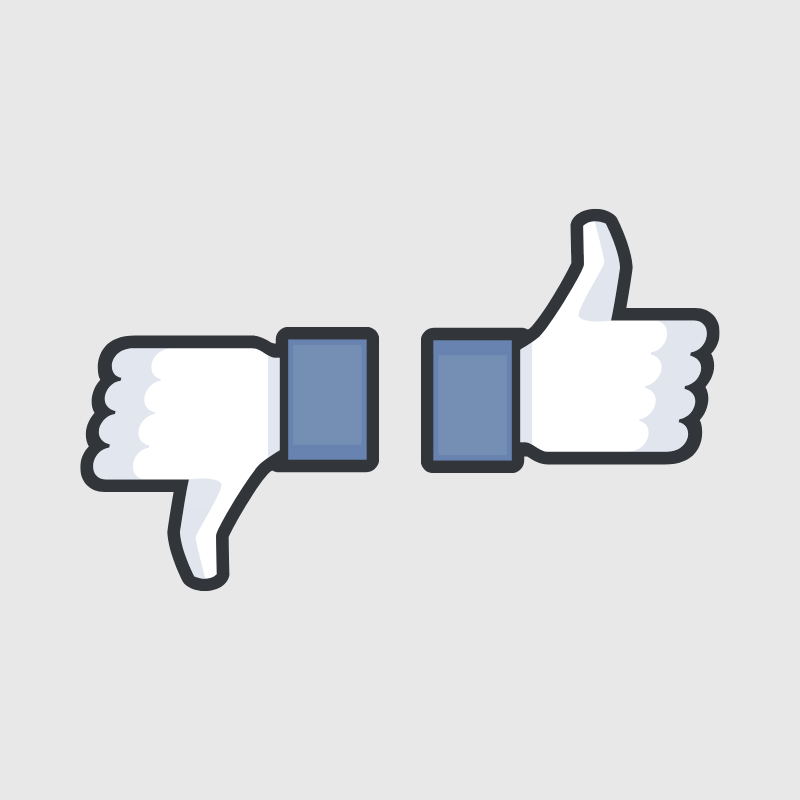 Facebook has some really interesting stats on their site:
"2 in 3 Facebook users visit the page of a local business at least once a week"
"1 in 3 People on Facebook use the platform to look for Recommendations and reviews"
If you think you ONLY need Google reviews, then you could be missing out on potential customers looking for your type of business. The best review strategy is to promote a few different review links for your business. I usually recommend Google and Facebook. Because if someone doesn't have a Google account they need to sign up for one in order to leave a review. But most people have FB accounts so they may decide to leave you a review there. And with 33% of people using FB looking for recommendations, that's a great place to gain some business.
Let's break down what you need to know about Facebook's Recommendations. I'll go over:
– What Happens To Your Reviews and Score
– Advantages & Features of Facebook Recommendations
– Do I need to activate recommendations?
– How do I get more recommendations?
Alrighty let's do this.
What Happens To My Reviews and Score
Facebook will still display your old reviews but I imagine they will start pushing them down further and further so the new recommendations show more. We can't confirm that but it makes sense to push the old down, show the new higher.
What's cool is that your old reviews (since it was a scale of 1-5) are still part of your overall rating. Your rating is a combination of your old reviews and new recommendations. A few things that are interesting from FB's Ratings & Reviews page:
– If you haven't received enough recommendations, your business page might not show a rating.
– You must allow FB to show your recommendations in order to show a rating.
– Your rating is only calculated from people that share their recommendation publicly. So if they only share it between their friends, it won't count towards your overall score.
On the Ratings & Reviews page you can also find quick instructions on how to report a recommendation if you believe they are not following FB's community standards.
Advantages & Features of Facebook Recommendations
Let's go over some of the new features and advantages of recommendations.
More Relevant
I think the first thing to note is if a Facebook friend is "recommending" a business, you will more likely use the business. Not saying that you weren't likely to use it if they gave it a 5 star rating, but I think the word "recommend" means a lot.
I recently asked for recommendations of a new dentist in the area where I live. And this was not on Facebook but at a local family/friend gathering. We all relate to "recommendations" because we often ask for them. I think this is the main reason FB did this. It makes it feel more like a community.
Reach More People
Recommendations will appear in the newsfeed and across all of Facebook. I don't remember ever seeing a 5 star review in my newsfeed. You'll see recommendations from your friends first and even in the maps section. And the power is in your friends. If they recommend something on FB, you are more likely to use that business.
Tags!
This is a really nice feature. When someone is leaving a recommendation they will select yes or no. They will also pick whether to make it public or private. They can write their experience about your business and can now also pick a tag. Sample tags could be:
– Best pizza
– Great service
– Free wifi
Since we don't know everything that happens behind the FB doors, this is just speculation. But I would imagine they use those tags as keywords like Google does. So if your friend is searching for the best pizza in town, your recommendation will show up as a suggestion. Very smart FB, very smart…
Add Photos On Mobile
You can add a photo when posting a recommendation on a mobile device. What's interesting is that you can't post a photo when posting a recommendation on a desktop. We tested:
– Desktop: can't post a photo
– Mobile from a web browser: can post a photo
– Mobile FB app: can post a photo
Since most people are on their mobile devices, I don't think it matters. Instagram's massive success is because of the power of a picture so this will only help your recommendations.
Do I need to activate recommendations?
You do not have to activate anything in order to have people recommend your business. Depending where you are in the world, it has probably already been activated. The FB Reviews tab needs to be on in your business page settings.
How do I get more recommendations?
Ask for them! We're a software company that helps you get more reviews but still the best way to get more recommendations is to ask face to face. Following up with an automated strategy like ReviewRail will only help but ask your customers. I break down free and paid strategies on getting more recommendations below.
Free Way To Get More Recommendations
The process below takes a little bit of work but after you do it a few times, you can spend a few hours a week to send out a bunch of emails. Follow the steps below to setup this strategy:
1. Head over to your Facebook business page.
2. Click on Reviews link in the left hand menu.
3. Copy this link URL.
4. Then head over to https://bitly.com/ and paste your Facebook link into the shortener. Bitly will give you a nice, short link you can use in your emails.
5. Jump into your businesses email and craft a message. Use the sample we provide below and your bitly link.
6. Personalize each one and start sending out requests! I recommend NOT blasting this out to all of your customers are once. Email a few a week to get going and then stick with that amount.
Here's a sample email to use:
Subject line: Hey NAME, quick favor to ask
Hey NAME, I was wondering if you could give us a quick recommendation over at Facebook? The link to our page is below. Recommendations help get the word out about our business to potential customers.
Our Facebook page: https://bitly.com/
And if you aren't happy for any reason, reply back or call me directly at 555-555-5555.
Thanks!
YOUR NAME
A few things to note here:
– It's very personal. Even though you are blasting this out to customers it still sounds personal.
– Don't get lazy. Make sure to include the name of your customer. Personalization is key! It takes extra time but it works wonders.
– It's not scalable but it's possible to send a dozen or so out in an hour once you've done it a few times.
– Spread them out, don't send too many at once.
– Be consistent! A lot won't leave you recommendations. It's just the way it is. So it's a numbers game. The more you send over time, the more recommendations you'll get.
Paid Way to Get More Recommendations
The free way works but it does take time each week to complete. There are a few paid platforms out there. I'll explain the benefits to using a paid platform.
– Most of it is automated. Some platforms connect with other apps (like us!) so after you connect, you don't have to do anything. If not connected to an app, the most you will need to do is upload your list to the platform a few times a month. Very easy to do.
– Some of the platforms will send out SMS and email. We are adding in SMS around May 2019 so it's coming!
– Requests get spaced out. We have a setting where you add time in-between when messages will be sent. That way even if you upload a list of 100, they won't go all out at once.
– It's easy. Most platforms are very easy to use. Easy means you'll use it consistently and that's the only way to get more recommendations on Facebook.
Give our review platform a try here. We are rolling out a completely new and updated platform in May 2019. If you do sign up now, you'll get locked into the price you currently pay as we'll be increasing our pricing in May.
Questions? Comment below! I'm here to help.