In this blog post I'm going to break down the value of a review and uncover some of the fees for other marketing services. If you're a local business you need more eyeballs on your brand. You do that by getting people to:
– Visit your website.
– View your social media pages (Facebook, Instagram, Twitter, ect..).
– View directory listings like Yelp, Yellowpages (that still exists?), and other 3rd party sites.
– Local commercials, radio and print media.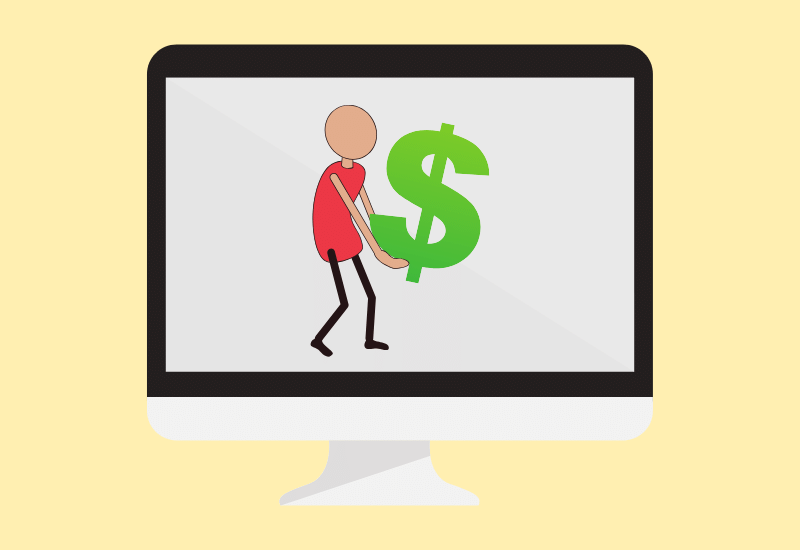 Let's look at each one.
Visit Your Website
To do this you need more traffic. You can do that by running Google, Facebook or some type of digital ads to your website. You'll also get traffic from word of mouth and people directly typing in your website URL. And then if you do any SEO and rank on Google, that will bring in more traffic.
Visit your social media pages
Again you can use paid traffic to expand your social reach. You'll also get some organic traffic because social media sites usually rank on Google. And then you'll get people sharing and talking about your brand which will bring in traffic.
View directory listings
These also usually rank nicely in Google. If you type in your "brand name" you'll see your Yelp listing on that first page in Google. Yelp does have an advertising program (which isn't the best). And another way to get more exposure is to get more reviews on these sites.
Local commercials, radio and print media
These are old school methods to get traffic to your brand. I used to work at an ad agency that owned local TV and radio stations. I'm more of a numbers guy so tracking these types of ads is very hard. But you can run paid ad spots on each one. Or pay for a local paper or billboard.
The reason you see words in bold above is because you need to spend money on each of those. And below I'll break down the costs.
QUICK NOTE: I'm not saying that any of the tactics below should not be done for your brand. You should do anything that brings a positive ROI to your business. Heck we do most of these for ReviewRail!
Cost Breakdown Of Different Marketing Methods
SEO
When I worked at that ad agency we did old school advertising methods but also managed digital ad campaigns. SEO is pricey. It used to be a few hundred bucks a month, and some company would get you a few backlinks and you would rank.
Those days are waaaay over my friend.
It's pricey because there is a lot of work involved. Basically you need:
– A good website with perfect onsite optimization
– Unique content
– Quality, relevant backlinks
– Consistent citations (Yelp, Yellowpages, ect..)
– Continued backlinks and content
COST BREAKDOWN
Decent SEO agencies charge $1500+/month. You can get some for less and some for more. I know an awesome agency that does great work and charges around $4K/mo.
AVG Yearly Cost: $18,000
Digital Ads
You run an ad on Google or Facebook and more people see your website and brand. Sounds simple. Not really. You can learn these skills or hire a professional. I can certainly learn how to change my breaks on my car but I take my car to the shop to get that done.
COST BREAKDOWN
Google Ads: $500-1K+/month in ad spend plus a management fee of at least $500/month.
Facebook (and social ads): same as above with a similar management fee.
Yelp Ads: I worked with a client that ran Yelp ads. He did not have the best experience. It was a minimum of $500/month for 6 months.
These are all general numbers. You can spend way more than that and the decent agencies usually charge $1K/mo for mgmt at least.
AVG Yearly Cost: $12,000 (on the lower end)
Reviews
People read reviews when they make a purchase or use a service. Any local business should be getting them. They aren't easy to get but can bring in more revenue. The issue with reviews are it's hard to track your ROI.
For instance, if you have the correct tracking put in place for a Google ads campaign you can see how much a lead costs. And then if you know your close rate it's easier to cacluate your ROI.
But with reviews you really can't do that. BUT it's by far the cheapest way to generate more business.
COST BREAKDOWN
You can essentially get reviews for free if you just ask your customers or hand out flyers with your review links.
Of you can use a review platform like ReviewRail. Most platforms cost around $50-100/month. There are some platforms out there that cost $300+/mo.
AVG Yearly Cost: Free or around $600
Commercials, radio and print media
I do not know this space very well because when I worked at that ad agency, I was on the SEO and PPC team. But I know these media spots were very pricey. Similar to reviews, it's not easy to compute an exact ROI.
COST BREAKDOWN
Some very average costs for media spots are:
Local TV – $5,000 per one million viewers
Local Radio – $3,000 per one million listeners
Regional Newspaper Ads – $693 to $40,855 for ¼-page ad
(Source: https://fitsmallbusiness.com/tv-advertising/)
AVG Yearly Cost: Varies but approximately 5-10K+
---
I will repeat, if any of the above tactics bring in a positive ROI then essentially it doesn't cost you anything to use them. That should be your goal when advertising. My point of this post is to show you that getting more reviews is the cheapest investment you can make for your company.
I think the best strategy for any local business is to have a long term SEO campaign in place, and different paid ad campaigns. I'm not a big fan of the old school tactics but you could test those too. But a lot of local businesses might not have an extra 1-2K/month for paid ads or for an SEO campaign. Therefore you can either start asking for reviews or use a paid platform like ReviewRail.